Posts for tag: dental injuries
By Davis Dental, PLLC
July 28, 2019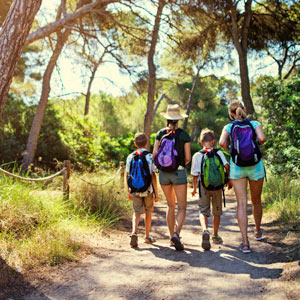 It's July—and that means it's National Park and Recreation Month! If you're like a lot of families, you might already be planning a trip to one of the nation's 58 national parks, or one of the thousands of state outdoor recreational areas across the country.
Temporarily escaping the stresses of daily life in the great outdoors is a wonderful way to refresh both the soul and the body. But that's not an excuse to neglect all your responsibilities. That includes making provisions to care for your teeth while you're away from home—you are bringing them with you, aren't you?
Here are three ways you can take care of your teeth during your outdoor getaway.
Keep up your daily hygiene. While you're packing extra socks, granola and moleskin, be sure to include your toothbrush, toothpaste and floss. Just a few days of neglecting your regular oral hygiene can give bacterial plaque a chance to build up. You could even come back from your trip with the beginnings of gingivitis, an early form of gum disease. If you're trying to pack light, take along travel-size toothpaste tubes or pre-threaded floss picks to make it easier.
Eat dental-friendly snacks and food. Escaping your usual dietary choices doesn't mean you should take a vacation from good nutrition. Whether you're in camp or on the trail, eat whole fruits, grains or cheeses, and avoid snacks and foods with added sugar that feeds disease-causing bacteria in the mouth. The same goes for beverages—keep your intake of sodas and sports or energy drinks (all loaded with added sugar and acid) to a bare minimum. Instead, hydrate with water.
Be prepared for emergencies. Exploration through hiking, canoeing and other physical activities is a great part of the outdoor park experience. But it also increases your risk of injury, especially in rough terrain. Before you head out, take some time to research medical and dental resources near your vacation destination in case you or a family member will need immediate care. Having that information handy can save time in the event of an emergency.
An outdoor park trip can be the experience of a lifetime. Just be sure to follow these simple tips to care for and protect your teeth. Doing so will help ensure that your memories of this summer's outing will be pleasant ones.
If you would like more information about caring for your dental health at home or away, please contact us or schedule a consultation. To learn more, read the Dear Doctor magazine article "Daily Oral Hygiene."
By Davis Dental, PLLC
August 30, 2015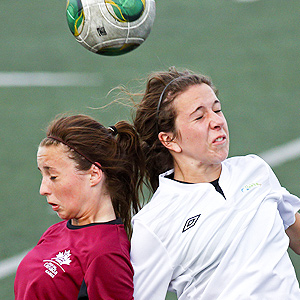 If you regularly participate in sports or other physical activity, you're at a higher risk for dental injuries. While chipped teeth are the most common result of these injuries, a few may result in more serious trauma — dislodged, cracked or knocked out teeth. In these cases, the core of the tooth — the pulp — and the root may have been damaged. Saving the tooth may require endodontic treatment and possibly the expertise of a specialist in the field, an endodontist.
Endodontics, from the Greek words for "within" and "tooth," is a specialty of dentistry that treats disease or damage affecting the inner parts of a tooth, particularly the pulp chamber, the root canals, and the root. While all dentists are trained in endodontic procedures, an endodontist has advanced training, experience and specialized equipment to address complex cases.
The type of endodontic treatment needed for an injured tooth will depend on the extent of damage. A mature, permanent tooth with pulp damage, for example, may require a root canal treatment. In this procedure the pulp chamber and root canals are thoroughly cleaned out, and then are filled with a special filling to prevent any future infection. Later the tooth should be crowned to permanently seal it. Although a general dentist may perform a root canal, more complex cases, such as a tooth with an extensive root canal network, may need to be performed by an endodontist using microscopic equipment.
A tooth that has undergone severe trauma, especially a knocked out tooth, will need extensive follow-up care by a general dentist and possibly an endodontist to improve its chances of long-term survival. Because of the severity, the tooth may lose viability and the body ultimately may begin to reject it. For this reason, the tooth should be monitored on a regular basis and may need further treatment from time to time, even up to five years after the injury.
One final word: if you participate in sports or exercise activity, you can significantly reduce your risk of dental injury with a mouthguard. There are various types, but the best protection is one custom designed to fit the specific contours of your mouth. We'll be glad to advise you further on how to protect your teeth from injury.
If you would like more information on dental injury prevention and treatment, please contact us or schedule an appointment for a consultation. You can also learn more about this topic by reading the Dear Doctor magazine article "Trauma & Nerve Damage to Teeth."
By Davis Dental, PLLC
May 09, 2015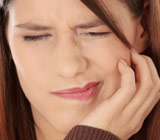 When you or a family member takes a traumatic hit to the mouth, what should you do? Besides immediate first aid, your next action will depend on the extent of damage to any teeth. What you do and when you do it may even determine whether an injured tooth is eventually saved or lost.
If a tooth has been completely knocked out, you have about five minutes to replace the tooth in the socket to give it the best chance of reattachment and long-term survival. While we can certainly perform this action in our office, getting to us within five minutes may not be possible. Fortunately, any person can perform this action on site (see the article linked below for basic instructions on replantation). If for some that's not possible, you should control bleeding at the tooth site with direct pressure, place the recovered tooth in milk or the patient's saliva, and see us as soon as possible.
If, however, the injured tooth has been obviously knocked out of line but not completely detached from its socket, you have a small cushion of time to seek dental treatment — but not much. For this degree of injury, you should see us within six hours of the incident. We will be able to determine the exact nature of the injury, and treat the condition by moving the teeth back into proper position and splinting them.
You have up to twelve hours for broken or chipped teeth still in their normal position. Try to locate and save any broken-off fragments — it may be possible to re-bond them to the teeth. Although it may not be as urgent as other situations, you should still seek treatment as soon as possible. A broken tooth could leave the inner pulp exposed — a situation that left untreated could lead to eventual tooth loss.
Traumatic injuries to the mouth can have serious consequences for your long-term dental health. With our consultation and treatment efforts, we can help you save an injured tooth.
If you would like more information on caring for dental injuries, please contact us or schedule an appointment for a consultation. You can also learn more about this topic by reading the Dear Doctor magazine article "The Field-Side Guide to Dental Injuries."