Posts for: August, 2017
By Davis Dental, PLLC
August 16, 2017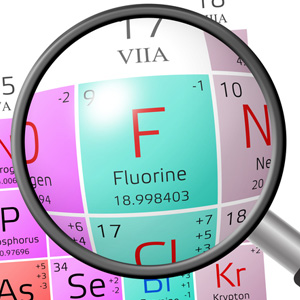 In the early 1900s, a Colorado dentist noticed his patients had fewer cavities than the norm. He soon found the cause: naturally occurring fluoride in their drinking water. That discovery led to what is now heralded as one of the most important public health measures of the last century — the use of fluoride to prevent tooth decay.
While you're most likely familiar with fluoride toothpaste and other fluoridated hygiene products, there are other sources of this chemical you should know about — especially if you're trying to manage your family's fluoride intake. Here are 3 of these common sources for fluoride.
Fluoridated drinking water. Roughly three-quarters of U.S. water utilities add fluoride to their drinking water supply under regulations governed by the Environmental Protection Agency. The federal government currently recommends 0.7 milligrams of fluoride per liter of water as the optimum balance of maximum protection from tooth decay and minimal risk of a type of tooth staining called dental fluorosis. You can contact your local water service to find out if they add fluoride and how much.
Processed and natural foods. Many processed food manufacturers use fluoridated water in their processes. Although not always indicated on the packaging, there are often traces of fluoride in cereals, canned soups, fruit juices or soda. Many varieties of seafood naturally contain high levels of fluoride and infant formula reconstituted with fluoridated water can exceed the level of fluoride in breast or cow's milk. Beer and wine drinkers may also consume significant levels of fluoride with their favorite adult beverage, particularly Zinfandel, Chardonnay or Cabernet Sauvignon wines.
Clinical prevention measures. As part of a child's regular dental treatment, dentists may apply topical fluoride to developing teeth, especially for children deemed at high risk for tooth decay. This additional fluoride can be applied in various forms including rinses, gels or varnishes. The additional fluoride helps strengthen a child's developing enamel and tooth roots.
How much fluoride your family ingests depends on a number of factors like your drinking water, food purchases and dental hygiene products and procedures. If you have any concerns about how much fluoride you're encountering in your daily life, please be sure and discuss them with your dentist.
If you would like more information on fluoride's benefits for dental health, please contact us or schedule an appointment for a consultation. You can also learn more about this topic by reading the Dear Doctor magazine article "Fluoride & Fluoridation in Dentistry."
By Davis Dental, PLLC
August 01, 2017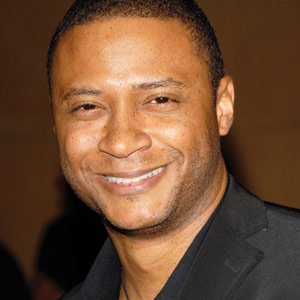 Can you have healthy teeth and still have gum disease? Absolutely! And if you don't believe us, just ask actor David Ramsey. The cast member of TV hits such as Dexter and Arrow said in a recent interview that up to the present day, he has never had a single cavity. Yet at a routine dental visit during his college years, Ramsey's dentist pointed out how easily his gums bled during the exam. This was an early sign of periodontal (gum) disease, the dentist told him.
"I learned that just because you don't have cavities, doesn't mean you don't have periodontal disease," Ramsey said.
Apparently, Ramsey had always been very conscientious about brushing his teeth but he never flossed them.
"This isn't just some strange phenomenon that exists just in my house — a lot of people who brush don't really floss," he noted.
Unfortunately, that's true — and we'd certainly like to change it. So why is flossing so important?
Oral diseases such as tooth decay and periodontal disease often start when dental plaque, a bacteria-laden film that collects on teeth, is allowed to build up. These sticky deposits can harden into a substance called tartar or calculus, which is irritating to the gums and must be removed during a professional teeth cleaning.
Brushing teeth is one way to remove soft plaque, but it is not effective at reaching bacteria or food debris between teeth. That's where flossing comes in. Floss can fit into spaces that your toothbrush never reaches. In fact, if you don't floss, you're leaving about a third to half of your tooth surfaces unclean — and, as David Ramsey found out, that's a path to periodontal disease.
Since then, however, Ramsey has become a meticulous flosser, and he proudly notes that the long-ago dental appointment "was the last we heard of any type of gum disease."
Let that be the same for you! Just remember to brush and floss, eat a good diet low in sugar, and come in to the dental office for regular professional cleanings.
If you would like more information on flossing or periodontal disease, please contact us today to schedule an appointment for a consultation. You can also learn more by reading the Dear Doctor magazine article "Understanding Gum (Periodontal) Disease."