Posts for: July, 2016
By Davis Dental, PLLC
July 20, 2016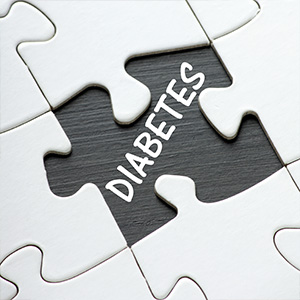 If you're one of the more than 26 million people in the U.S. with diabetes, you know first hand how the disease impacts your life. That includes your dental health — and whether or not implants are a good tooth replacement option for you.
Diabetes is actually the name for a group of diseases affecting how your body processes glucose, a simple sugar that provides energy for the body's cells. The level of glucose in the blood is regulated by insulin, a hormone produced in the pancreas. Diabetes causes the pancreas to either stop producing insulin (Type 1) or not produce enough (Type 2). Also in Type 2, the body can become unresponsive to the insulin produced.
The implications for either type are serious and can be life-threatening. If glucose levels are chronically too low or high the patient could eventually go blind, suffer nerve damage, or develop kidney disease. Diabetes also interferes with wound healing and creates a greater susceptibility for gangrene: diabetics thus have a higher risk for losing fingers, toes and limbs, and can even succumb to coma or death.
Type 2 is the most common form of diabetes. Fortunately, most people with this type can effectively manage it through diet, exercise and regular glucose monitoring; if need be, prescription medication can help regulate their levels. Even so, diabetics with their disease under control must still be alert to slower wound healing and a higher risk of infection.
Because implant placement is a minor surgical procedure, the aspects of diabetes related to healing, infection and inflammation could have an adverse impact on the ultimate success of the placement. Implant surgery creates a wound in the surrounding gum tissues and bone that will need to heal; the body's immune response in a diabetic can interfere with that process. And if infection sets in, the risks of implant failure increase.
But research has shown that diabetics with good glucose management have as high a success rate (over 95% after ten years) as non-diabetic patients. That means the implant option is a viable one for you as a diabetic — but only if you have your disease under control.
If you would like more information on the relationship between dental implants and other health conditions, please contact us or schedule an appointment for a consultation.
By Davis Dental, PLLC
July 05, 2016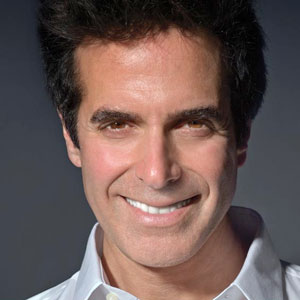 You might think David Copperfield leads a charmed life:Â  He can escape from ropes, chains, and prison cells, make a Learjet or a railroad car disappear, and even appear to fly above the stage. But the illustrious illusionist will be the first to admit that making all that magic takes a lot of hard work. And he recently told Dear Doctor magazine that his brilliant smile has benefitted from plenty of behind-the-scenes dental work as well.
"When I was a kid, I had every kind of [treatment]. I had braces, I had headgear, I had rubber bands, and a retainer afterward," Copperfield said. And then, just when his orthodontic treatment was finally complete, disaster struck. "I was at a mall, running down this concrete alleyway, and there was a little ledge… and I went BOOM!"
Copperfield's two front teeth were badly injured by the impact. "My front teeth became nice little points," he said. Yet, although they had lost a great deal of their structure, his dentist was able to restore those damaged teeth in a very natural-looking way. What kind of "magic" did the dentist use?
In Copperfield's case, the teeth were repaired using crown restorations. Crowns (also called caps) are suitable when a tooth has lost part of its visible structure, but still has healthy roots beneath the gum line. To perform a crown restoration, the first step is to make a precise model of your teeth, often called an impression. This allows a replacement for the visible part of the tooth to be fabricated, and ensures it will fit precisely into your smile. In its exact shape and shade, a well-made crown matches your natural teeth so well that it's virtually impossible to tell them apart. Subsequently, the crown restoration is permanently attached to the damaged tooth.
There's a blend of technology and art in making high quality crowns — just as there is in some stage-crafted illusions. But the difference is that the replacement tooth is not just an illusion: It looks, functions and "feels" like your natural teeth… and with proper care it can last for many years to come.  Besides crowns, there are several other types of tooth restorations that are suitable in different situations. We can recommend the right kind of "magic" for you.
If you would like more information about crowns, please contact us or schedule an appointment for a consultation. You can also learn more about this topic by reading the Dear Doctor magazine articles "Crowns & Bridgework" and "Porcelain Crowns & Veneers."