Posts for: April, 2013
By Davis Dental, PLLC
April 20, 2013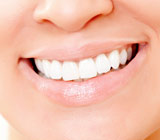 Clothing and hair styles may come and go, but a dazzling smile is always in fashion! If you're considering options for perking up your appearance, brightening your pearly whites is a quick and affordable way to achieve eye-catching results.
You have several choices when it comes to teeth whitening. But to get the safest, most appropriate, and most satisfying results, you should start with a proper dental examination. A professional assessment of your oral health can determine the cause of your tooth discoloration and may reveal the need for a particular treatment before, or in addition to brightening the color of your teeth.
Brightening Options
When we talk about teeth whitening, we generally are referring to "bleaching," which actually returns your teeth to their natural tooth color. A thorough cleaning — generally part of a routine checkup — often can remove surface discoloration/staining (such as coffee, tea, tobacco or red wine).
There are basically three approaches for external bleaching/whitening of your teeth. They vary based on the strength of the bleaching solution, method of application, duration of treatment, and cost considerations.
Professional In-Office Whitening. This approach involves the carefully controlled application by a dental professional of a powerful and fast-acting concentration of hydrogen peroxide gel. Professional whitening can achieve the most significant color change in the shortest amount of time, but it is pricier than the other options.
Professionally Dispensed Take-Home Whitening Kits. These include a lower-strength peroxide gel applied via flexible plastic bleaching trays custom made by our office specifically for your teeth. The tailored fit of the trays helps ensure an even and thorough coating. A more affordable option than the in-office procedure, it also requires more time to achieve similar results.
Over-the-Counter Products. These feature the lowest-concentration bleaching gel, which is applied to the teeth using one-size-fits-all trays or strips, or a paint-on applicator. While they are the least expensive option, they take the longest to achieve maximum results and may not reach all teeth.
If you have questions about teeth whitening, please contact us or schedule an appointment for a consultation. You can learn more in the Dear Doctor magazine articles "Teeth Whitening" and "Important Teeth Whitening Questions Answered."
By Davis Dental, PLLC
April 05, 2013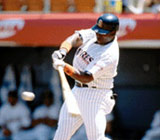 Chewing tobacco is a known cause of oral cancer, yet many a Major League Baseball player has been seen walking onto the field with a round tin visibly poking out of his back pocket. That was before this year. Recognizing the influence big-leaguers have on their young fans, MLB players agreed to a new contract that limits their use of chewing tobacco and their ability to carry it around their fans. The 2012 season is the first to be played under the new rules, which were championed by Baseball Commissioner Bud Selig.
One player who used smokeless tobacco heavily is Baseball Hall of Famer Tony Gwynn. The former Padres slugger earlier this year endured 14 hours of surgery to remove a cancerous growth from the inside of his right cheek and graft a nerve from his shoulder to replace a facial nerve damaged by the tumor. This was Gwynn's second cancer surgery in less than two years.
When it comes to oral cancer, the importance of early detection can't be stressed enough. Unfortunately, this form of cancer is not usually detected until a late stage so the overall survival rate is poor, with only 58% surviving five years after treatment. Yet when oral cancer is detected while a lesion is small, survival rate exceeds 80%. That's why an oral cancer screening is always part of your dental check-up or regular cleaning appointment at this office.
During this screening we will examine your face, neck, lips, mouth, tongue and the back of your throat for any suspicious lesions (sores or ulcers) or lumps. Of course, if you notice any unusual lesions, or color changes (white or red patches), anywhere in your mouth that do not heal within two-three weeks, please come in to see us as soon as possible. And if you need help kicking a tobacco habit, we can advise you on how to get it.
If you would like more information about oral cancer, please contact us or schedule an appointment for a consultation. You can also learn more by reading the Dear Doctor magazine article "Oral Cancer."